Primary repository
RStudio uses the RStudio CRAN mirror (https://cran.rstudio.com) by default. This mirror is globally distributed using Amazon S3 storage so should provide good performance for all locales. If needed, override the default CRAN mirror from the Tools menu > Global Options > Packages: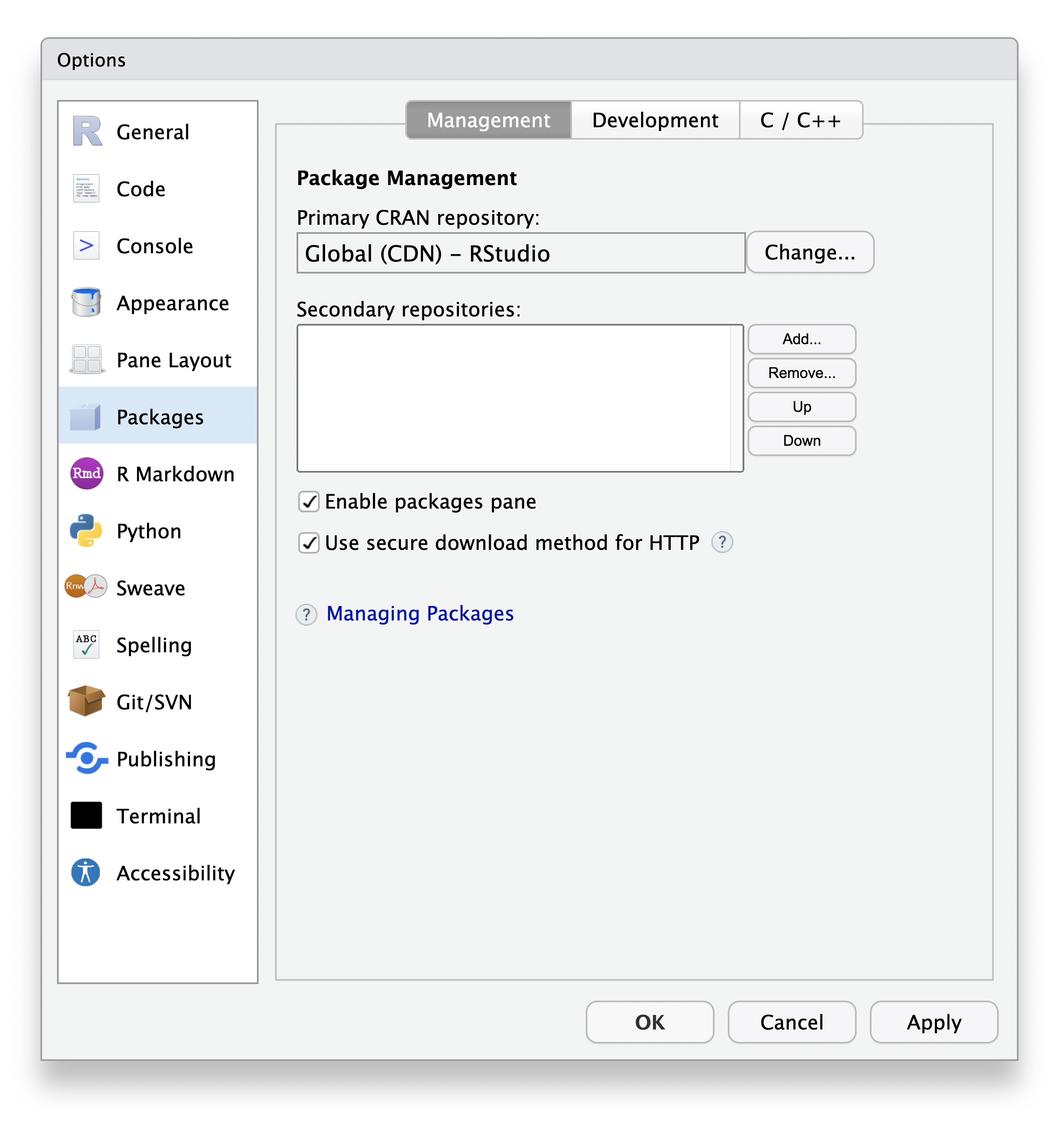 Then, changing the "Primary CRAN repo" to a custom CRAN mirror or a custom package manager by providing its URL: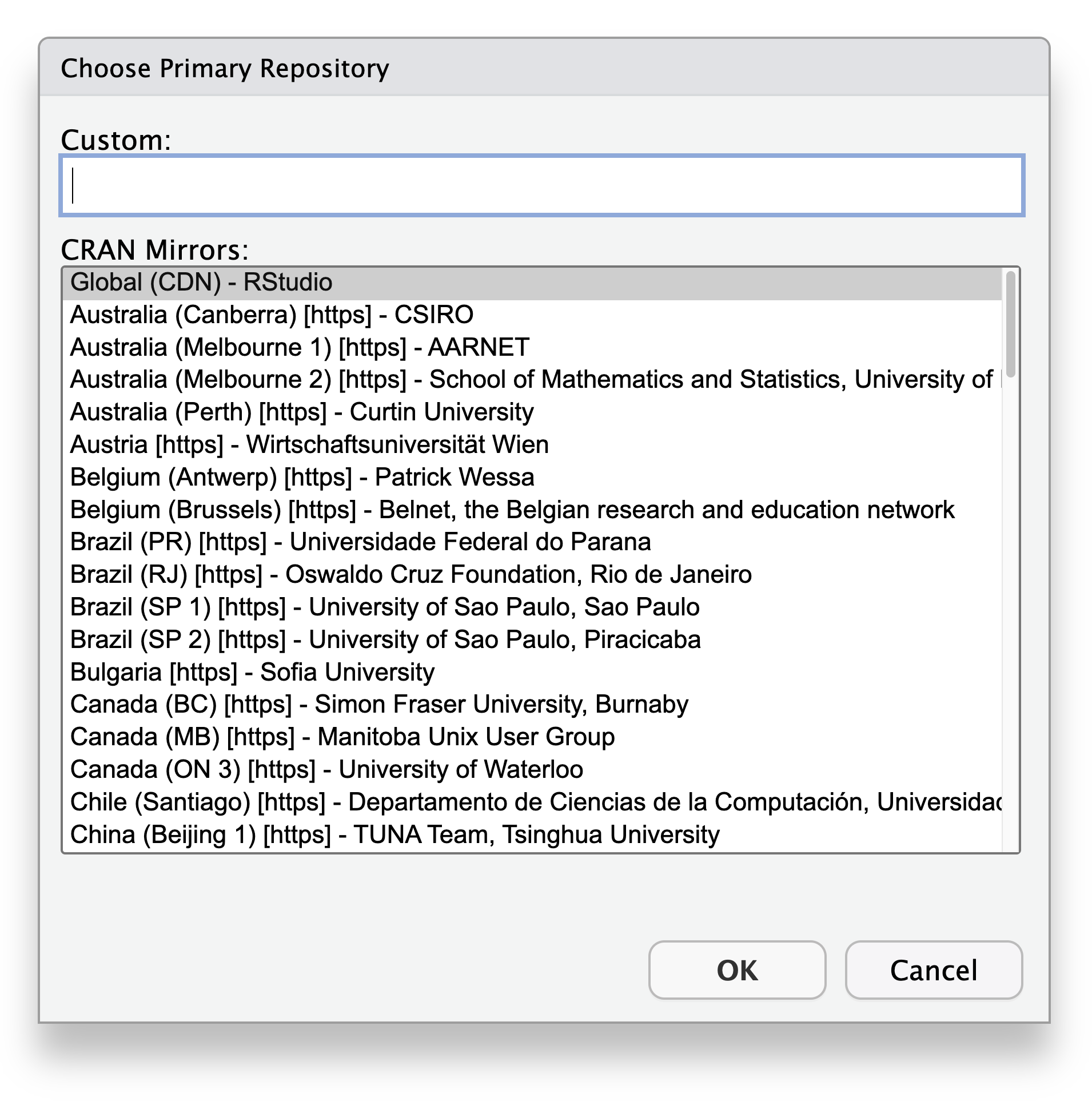 For even easier way to organize and centralize packages across your team, department, or entire organization, you can configure RStudio with Posit Package Manager or Posit's free Public Package Manager.