You can view past renders of reports in Posit Connect using the History tool. This includes both manually triggered and scheduled execution of content (see the Scheduling chapter).
To access the history of a report, select the More button (indicated by an ellipsis in a circle), and then click History.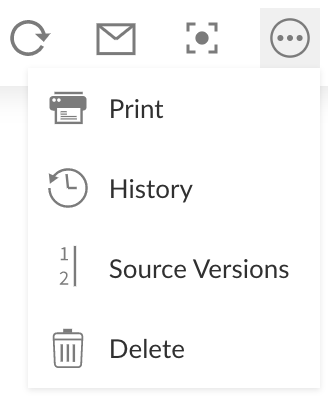 A dialog opens prompting to select the output bundles from previous executions of this report. The latest execution is in bold and the currently visible version of the output is highlighted. All timestamps are displayed in local browser time.

For parameterized R Markdown reports, different variants have a separate rendering history associated with them. The Saved Variants section provides information about variants with parameterized R Markdown.

Each collection of output is saved to disk and is available at a unique URL, along with any output files. The R Markdown Output Files section provides information about creating output files from R Markdown reports. The permissions that apply to the parent document and its source code also apply to saved output files.