Viewing Package Details#
The Packages page allows you to search or browse available packages.
To access the Packages page, from the Package Manager page, click the menu button and select Packages:
To search for a package, enter the package name or a partial search term into the search field: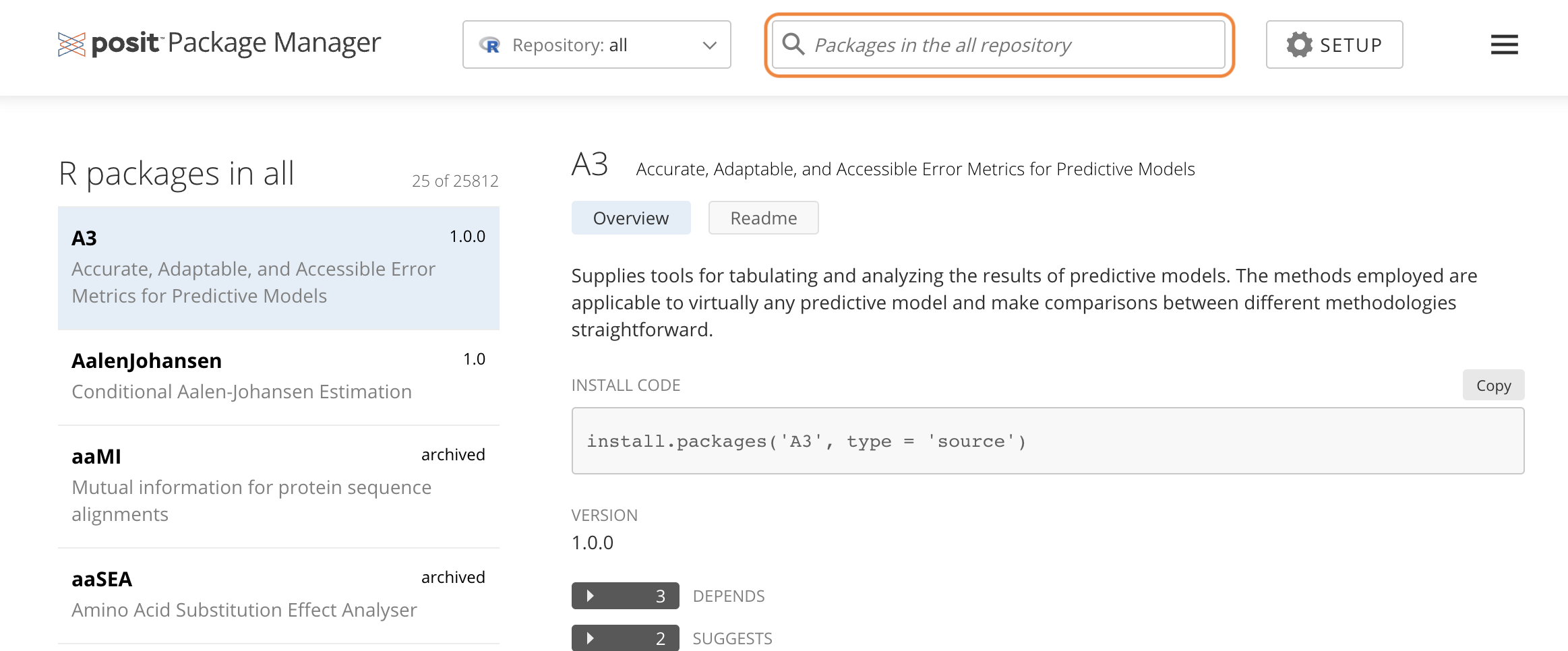 A list of packages matching the search term is displayed along with a brief description of the package provided by the author.
Select a package from the search results list to view details about the package: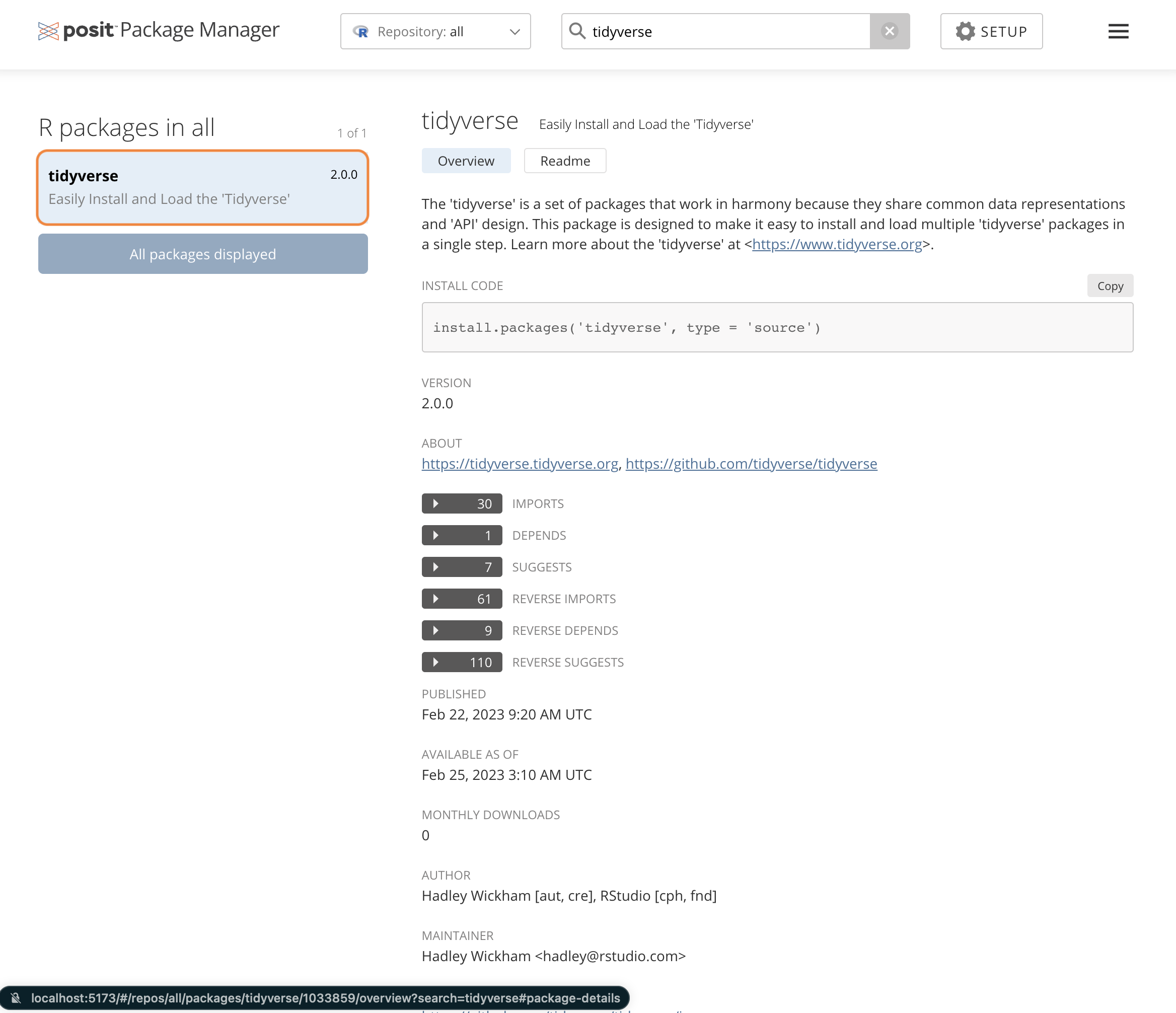 Many packages contain additional documentation. If available, you can view the additional documentation with the Readme button (which is next to the Overview button). If no additional documentation is available, the button is disabled.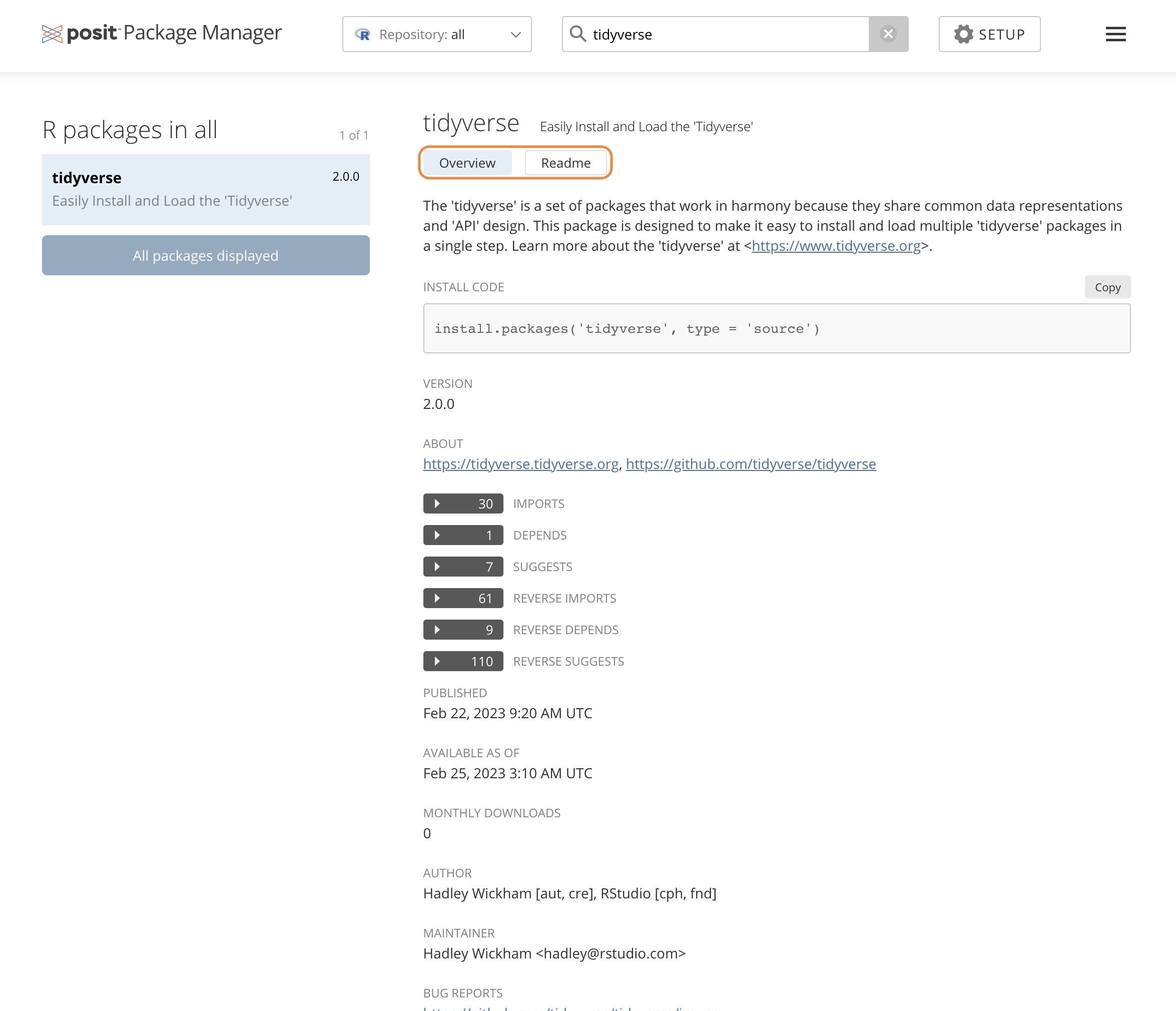 Note
In the Package view, the PUBLISHED date represents the date that a package was published to CRAN, GitHub, etc., while the AVAILABLE AS OF date represents when the package was available from this specific Package Manager server.
Some packages also require additional system prerequisites to be installed on your system. If so, the instructions for installing those prerequisites for your specific environment display on the Package page in the INSTALL SYSTEM PREREQUISITES section: